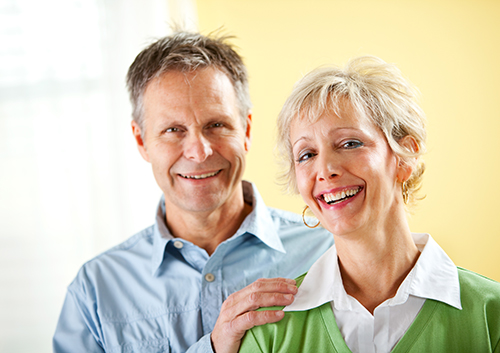 National Prosthodontics Awareness Week is a designated time each year devoted to raising awareness about the importance of healthy teeth and gums, as well as the benefits of working with a prosthodontist to achieve oral health goals. Throughout the week, prosthodontists around the world, including Dr. Hudis, work to educate the public and their patients through activities, promotions, and service announcements.
Why replace missing teeth?
The majority of American adults – approximately 178 million – are missing at least one tooth; and many have no teeth at all. Though many choose to have their teeth replaced for cosmetic purposes, prosthetic tooth replacement is about more than aesthetics. In fact, gaps between teeth can lead to serious health implications.
Over time, surrounding teeth begin to shift from their original positions, affecting your alignment. This can complicate oral hygiene, increasing the risk of tooth decay and gum disease. Some people even develop bite occlusions and painful TMJ syndrome. The result is pain and oral dysfunction; not to mention, many people with missing teeth experience embarrassment and low self-confidence.
There is no better time to find out more about prosthodontic dentistry and how it can benefit you than during this special time of year. Prosthodontists work in a specialized area of dentistry devoted to restoring your smile. By choosing a prosthodontist for cosmetic or restorative dental work, you gain the expertise and experience of a person who has committed his or her life to creating natural-looking and long-lasting smiles.
For more information about missing tooth replacement or to schedule your appointment, contact our Princeton, NJ office to speak with a member of our care team. We cannot wait to help you achieve the beautiful, healthy smile you deserve.