We recognize that all of our patients are unique and deserve to receive dental care that reflects their individual needs. Our experienced and talented dental team is committed to working with you and your family to create a comfortable, stress-free, and rewarding dental experience every time you visit our practice.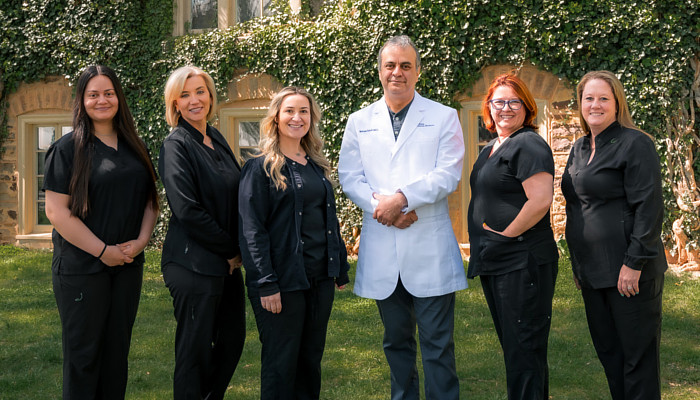 We are pleased to welcome you and your family, and we look forward to working with you.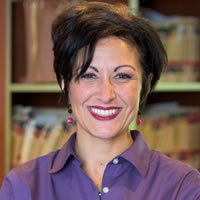 Adriana
Scheduling Coordinator
As our scheduling coordinator, I take pride in helping our patients find the date and appointment time that works best with their busy schedules. One of my many responsibilities is handling incoming calls, as well as placing follow-up calls, so our patients' care is never neglected. I work very hard to keep our patients' information current in their individual files. Since I am a "people person," I enjoy the daily interactions with our patients, whether it is in person or by phone. I also love being surrounded with a like-minded, devoted, and hard-working group who all truly care about our patients' needs, as I do.
When I am not working, I enjoy cooking, watching the latest horror movie, playing board games with my family, helping out with the local food banks, and going on long hikes or nature walks.
Amy
Registered Dental Hygienist
I have been a hygienist in our office for more than 20 years. I provide comprehensive dental hygiene care, including prophylaxis, radiographs, periodontal therapy, and homecare instructions. Dr. Hudis is very supportive and has provided us with a high-tech office. We perform comfortable and comprehensive care for our patients every time they visit us. We want our patients to feel special and cared for in our office. I truly feel this is my home away from home!
In addition to dental hygiene, I am a marathon runner, cross-country coach and advocate for Duchenne's muscular dystrophy. My family and I live by the mantra of make every day count! We find balance through running, hiking, and travel!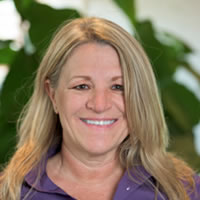 Maria
Registered Dental Hygienist
As a registered dental hygienist, I perform dental hygiene care, including dental radiographs, prophylaxis, and home care instruction. I am especially focused on handling the anxious patient with compassion. I have been practicing dental hygiene for 21 years, and finally found my home in this office in 2005. My favorite part of the job is to provide the most comfortable and calming experience for my patients, as I help them maintain optimal oral hygiene. I love the relationships I've build with my patients over the years, and look forward to catching up with them during their appointments.
After work, I spend time with my family and friends. I enjoy swimming and exercise of all kinds and am very interested in nutrition. At this time, travel and adventure are important to me.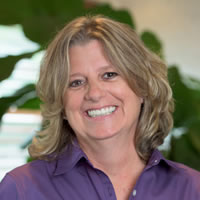 Barbara
Certified Dental Assistant
Welcome! I am a certified dental assistant in our office. I greet each patient in the reception area and bring him or her back to the clinical area. My patients' comfort is one of my biggest concerns, and I also want them to be as well-informed as possible. I'm with my patients from the start of their treatment to the finish. It's rewarding for me to be a part of restoring a broken or decayed tooth back to health and ideal function. I feel very fortunate to have worked with Dr. Hudis for more than 18 years. In addition to being an exceptional dentist, he is also one of the most ethical people I know.